I started this program in September 2020, when I was working as a nurse in the emergency unit of Tafo government hospital in Ghana. I am a very good observer so I easily read meanings to social issues and find the appropriate solutions to resolve them.
When I was at the emergency unit I realized 90% of the patients who are rushed in to seek for urgent treatment were either hypertensive or diabetic or most times with both conditions. And the sad aspect is that, about 50% weren't able to recover and for that matter lost their lives.
I then decided to conduct a research in the facility by recording the vital signs specifically the blood pressure and blood glucose level of every client who comes to the hospital, and it turn out that 78% of clients above 45 years did not have a normal blood pressure (BP) level (120/80), 69% also had their fasting blood sugar (FBS) above 7.0 and 62% had both conditions.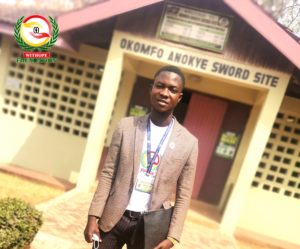 This situation got me very emotional because my mother has also battled these two conditions for years now. So I asked myself, ' how can we reduce the rate of diabetes and hypertension?' because it's now almost a normal situation for the aged in my community which is scary.
But as a health personnel I know hypertension and diabetes are not sudden conditions, you get them as you live the wrong way for a long time. And also do not have any direct cause but there are predisposing factors that leads us to it, which are,
HYPERTENSION
1. Obesity (apple – shaped form)
2. Substance abuse (cigarette, alcohol, cocaine)
3. Nutrition (high sodium, low calcium, magnesium, and potassium)
4. Age
5. Family history (hereditary)
6. Sedentary lifestyle
7. Hyperlipidemia
8. Drugs e.g. oral contraceptives, cyclosporine
9. Disease conditions e.g. Cushing's syndrome, thyroid, pituitary or parathyroid dysfunction.
10. Pregnancy.
DIABETES
1, Aging
2. Pancreatic disorders
3. Oral contraceptives
4. Family history
5. Obesity
6. Hypertension
With this it was clear that poor dietary habit like eating of too much salt, sugar, fat, alcoholism, over use of tobacco and poor daily lifestyles like sedentary lifestyle, stress, insufficient rest are the primary issues we can tackle to reduce these problems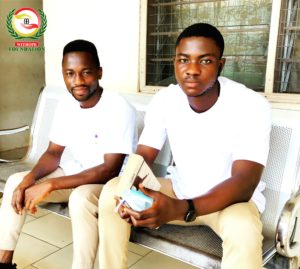 So I started educating my community on this condition by going to schools, churches, market places and also visiting people in the comfort of their homes to give them vital information on these conditions especially on how to reconstruct their daily habits to reduce their risk.
I also got my sphygmomanometer and glucometer ready to provide free screening for them. Even though it wasn't easy to purchase test strips everyday all by myself but I was touched with the situation. I felt I have an answer to a problem so I must speak it out. As time went by about 50 of my colleagues' health personnel joined me and together we were able to carry about 20 big projects, which can be testified on our Facebook and Instagram page (Withope Foundation).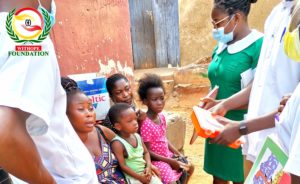 We are doing our best but not enough obviously because of financial limitations, like I mentioned earlier, this is a free program, so there is no profit to redo it for other people.
We therefore appeal for financial support to be able to carry on this program to the fullest. Me and my volunteers are very devoted and ready to go every mile to create awareness of these distorting conditions..
We have lined up some programs in coming March and April which includes going to the market place of Mamponteng – Kumasi, Ahwia -Kumasi, Fawoade- Kumasi, Asenua-Kumasi and also 5 churches namely Christ Apostolic Chuch (Fawode), Pentecost (Mamponteng), seventh day Adventist Church (Yasore), Assemblies of God (Yasore) and Roman Catholic (Asenua), we've also written a letter to Mamponteng police department and fire service to engage them with our education and screening. We want to share some sphygmomanometers and glucometers to the market women who come out positive to these conditions so that they can primarily monitor it themselves to prevent sudden shocks.
With this, we humbly appeal for support to keep us well equipped to ensure efficiency in our charity service.
We believe a healthy man is a potential and I know you also do. Let's all help to create a healthy society for ourselves