MOTTO ; moving Ghana towards a net zero future.
The world has accepted to transit our current sources of energy from fossil fuel to gas and electricity which seems more cleaner and less hazardous to our climate. This new trend will take effect decades to come, but needs an approach from now. The drivers of this plan are Paris Agreement, The UN SDG7 and The Call For Action. In fact some countries have started manufacturing electronic vehicles to meet the incoming energy transition plan, and Ghana being one of the 200 countries who signed to the Paris agreement and the 26th United Nations Climate Change conference of Parties ((COP26), it is just laudable to begin our transition process. This led to a stakeholders forum held in Kumasi Golden Tulip on the 1st of march 2022 to have the Ashanti Regional session of deliberation towards the new transition plan . Various stake holders such as the Deputy Energy Minister, Honorable Mohammed Amin Adam and his team, the Ghana Petroleum Commission, the Forestry Commission, District Assemblies, the Social Welfare, Media and Social Organizations who deals in health and environmental issues were invited to the seat to gather information and assess the current situation in the energy sector. These assessments were the benefits, risks and the cost involved in the impending global energy transition, also we prescribe risk mitigation measures towards the plan among other issues. One notable stakeholder on the forum was the Executive Director of Withope Foundation Mr Abeka Isaac Osofo, who was the health representative on the board. He shared why this transition is appropriate and urgent. His emphasis was on the health risk the current source of energy( carbon) impose on us.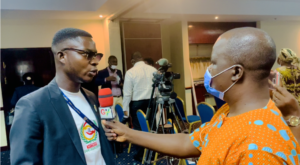 The meeting started by establishing the fact that Carbon Energy is the main source of energy in Ghana and the transport sector is the main consumer. According to the statistics of the DVLA there are over 22 million vehicles in Ghana and about 72% of these cars use petrol, which testifies the pending climatic disorder awaiting us if we do not transit to other cleaner sources of energy.
Even though The whole of Africa uses a little over 3% of the total fuel produced in the globe but unfortunately the waste effect on the climate will affect every part of the world which is the reason why we have to share equal concerns.
As at now Banks have started reversing their investment in oil production due to the coming transition. The government have imposed a ban on construction of fuel stations as a preparation towards the new transition.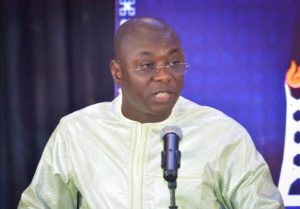 Even though there will be challenges such as geopolitical challenge , technology challenges, Potential revenue loss, job loss, potential threat to energy security. However this transition will equally serve us many economical advantages as a country if only we catch up the pace of technology to produce the new sources of energy. The most important among the advantages is the climate protection which subsequently serves as health protection .
Climate change affect our water bodies, food production and several other life pillars which are very vital in our economy. Various stake holders shared their thoughts on the new trend . Among them was the Ashanti regional forestry commissioner who confirmed that our forest currently can not sink the carbon produced as waste from fuel consumption, which clearly shows the significance of the new transition plan
The Executive Director of Withope Foundation, Mr. Abeka Isaac Osofo also made his submission in respect to health that, changing carbon based source of energy to cleaner sources will be a great advantage to the world's climate likewise health. Disease like heart attacks, respiratory disorder , stroke, exacerbation of asthma, will receive a massive decline with this new transition. For this reason Withope foundation applauded this new trend and promised the ministry to factor it in their health education project to help send the new remarkable trend down to everyone. He then urged corporate body's to support their initiatives in a form of donation to help mobilize more resources to address this healthy transition.
Donations can be made online on https://withopefoundationgh.org/ or directly to the organization's account details
Cal bank
Acc name ; Withope foundation LBG
ACC NUMBER: 1400005892114
Branch code : 140606
Mobile money number : +233543313978/ +233540460886