It was another blissful Sunday at Obuasi-Asonkore, and Withope Foundation had to restore hope once again.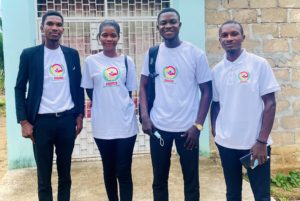 A big acknowledgment to Todah Hospital and Akomapa Foundation for being part of the pillars holding this massive initiative. You embraced us with all your asserts including your able staffs to steer this initiative. A special one to the director of the facility for accepting this project from day one.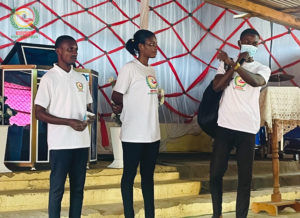 After five months of research on the health status of Asonkore (Obuasi East), we recorded quite a remarkable job by various leaderships chaired by the health director Miss Gbogblovor. The awareness level in the community is very encouraging.
Again the Christian Health Association of Ghana (CHAG) has been very instrumental in Obuasi East, by covering about half of the health facilities in the community.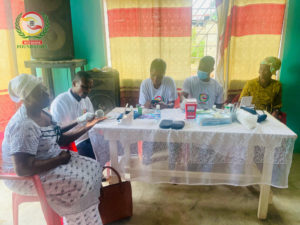 It has always been the ambition of Withope Foundation to echo the importance of health in our society. We believe nothing comes before health in the development of a country. In other words all our potentials ceases to be valid without good health.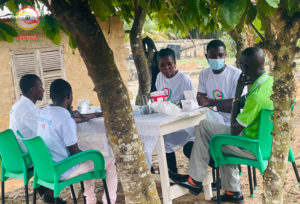 Obuasi Asonkore has enjoyed us for the past 5 months and a lot  has been noted as far as their health is concerned. Their  orientation to prompt medical care is on a good rate , but urgency in preventive health care is a bit sluggish, and  this is what Withope Foundation stands for. We believe good health is only ensured if there is a strong focus on the preventive aspect of it.
To this effect, we collaborated with Todah Hospital and Akomapa Foundation to launch a program which addresses this challenge in Obuasi East. With this we engage the community with health tips and free basic screenings to keep them monitored and also raise health awareness in the community. This is done through the churches and schools in the community since about 80% of the people in the community belongs to these institutions.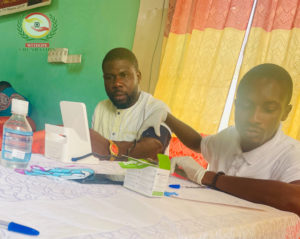 The program commenced on the 14th of August 2022 at the Asonkore House of Faith Church and Bible Baptist Church, where we provided free screening on hypertension and diabetes for them and also educated them on the basic tips to prevent these distorting conditions. The need to include routine check ups in our schedules was also emphasized.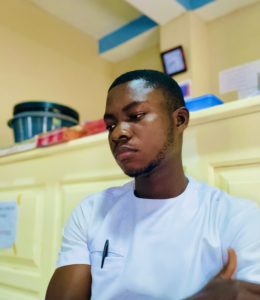 We monitored and recorded the blood pressure and the fasting blood sugar level for over 100 people for free. The screening proved to be very resourceful as we noticed over 40% of them recorded abnormal figures but are not aware of their status. Hypertension and Diabetes are health problems that a lot of people take for granted because, mostly it don't show any clear alarming symptoms in the early stage but very deadly at the long run. This screening exercise was a wake up call for them to know how urgent it is to always check up your health status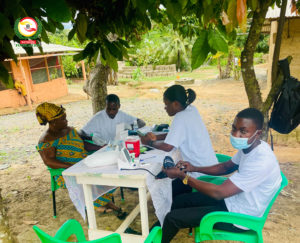 Again we educated them vividly on measures to take, especially on their dietary habit, to prevent these metabolic disorders. Intake of fruits and vegetables were stressed on, as we realized most of the people don't consider them in their dietary plan. The health benefits of fruits like watermelon, oranges, mangoes and pineapples were also discussed. These fruits are relatively common and cheap to afford.
Again, those who recorded abnormal figures in the screening exercise were referred to Todah hospital to receive have further investigations and care. This exercise came out as an alarm to the entire community
we will continue to explore the entire country with this insightful project. We then seek for your support in a form of donations to keep us well equipped in our subsequent programs.
Withope Foundation : A Healthy Man Is A Potential Man.