It was another episode of our engagement with the good people of Obuasi on the fight against malaria.


We analyzed the statistics of malaria in our health care system and could realize how alarming it is.
malaria is the most common disease condition in Ghana, it records over 40% of total diagnosis every month in various hospitals. Whenever you visit the hospital ward, it is highly possible to have about half of the patients diagnosed with malaria, and also with a significant death rate ratio especially in children. Children under 5 years of age are the most vulnerable group affected by malaria; in 2021, they accounted for nearly 80% of all malaria deaths in the WHO African Region.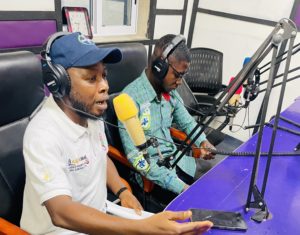 People undermine the negative powers of malaria and we took time to deliberate on how pivotal malaria can affect our lives.
malaria is a very strong destiny changer as it indirectly changed the early leadership of CAC by driving away James Mckeown in the early 90s. Isn't it interesting? Mckeown touched Gold Coast (Ghana) to join the Christ Apostolic Church but had to go back to his native country due to malaria infection. His comeback got him rebuked by the CAC leadership as the church felt he left them in critical moment. Recently my hospital (Todah Hospital) recorded a very severe case of malaria and the man (victim) couldn't afford to be admitted because he had a critical job interview to attend but unfortunately he was so weak that, he had no option than to stay on admission and loose his job opportunity. Several similar situations can be testified by many. It goes a long way to even affect people who want to travel abroad. Malaria kills children and destroy vital appointments of adults.
There is a particular class of people who are very vulnerable to develop the complications of malaria but has skipped the knowledge of many.
one of the classes of people that usually comes to the hospital in a critical state of malaria is people who are addicted to substances like cannabis (street boys). Why the street boys are always victims of severe malaria? we have noticed that most of the ghetto youth who are diagnosed with malaria record an outrageous number of plasmodium parasites. In fact it cut across almost all health conditions and it is related to the addictive drugs they use. (Cannabis). These drugs have the power to affect your dopamine and subsequently recreate you out of the distress associated with malaria. So consistent use of the drug serves a pseudo therapy which hides the symptoms of the disease condition till the parasite has increased outrageously. Therefore we encourage the street to visit the hospital for checkups instead of associated the symptoms to desire of the addictive substance.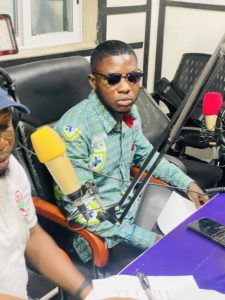 The cause of malaria malaria is known to be a parasite called plasmodium parasite 
We have 4 types but 2 are well known and popular ( plasmodium falciparum and plasmodium vivax,). This parasite is breed by female anopheles mosquitoes, therefore any factor that enhance the habitat of malaria can be said as a cause. Some of these factors are;
Stagnant waters
Poor hygiene
Exposed room
Not using mosquito nets and spray
Night jobs without protection.
Prevention of malaria is very vital and was explored extensively to our listeners,
There are two ways to prevent the spread of malaria. First, prevent yourself from being bitten by the mosquito and secondly destroy the breed of mosquitoes
Preventing mosquito growth
AGAMal spraying
Daily use of insecticide spray
Environmental hygiene ( gather cleaning, disinfecting sewage systems)
Preventing mosquito bite
Insecticide mosquito net
Don't leave your doors opened
Insecticide creams, especially night outside workers like securities

Avoid over populating in the night because female mosquitoes have nerve cells called cpA neurons that have a receptor to detect carbon dioxide. This enables them to sense the plumes of air we exhale. But mosquitoes are still attracted to human skin even in the absence of carbon dioxide.

Mosquito coil
we couldn't end without sharing the symptoms of malaria to keep people alert.
1. Headache
2. Fever
3. Chills
4. Sweating
5. Nausea
6. Vomiting
7. Muscle pain